Towards a European STE(A)M Platfom
Call: EACEA/36/2018
Period: 2020.01.01 – 2022.12.31.
Number of the project partners: 17
Projec leader: Platform Beta Technik (NL)
Total Budget: 665.445 Euro
Budget of Obuda University: 36.270 Euro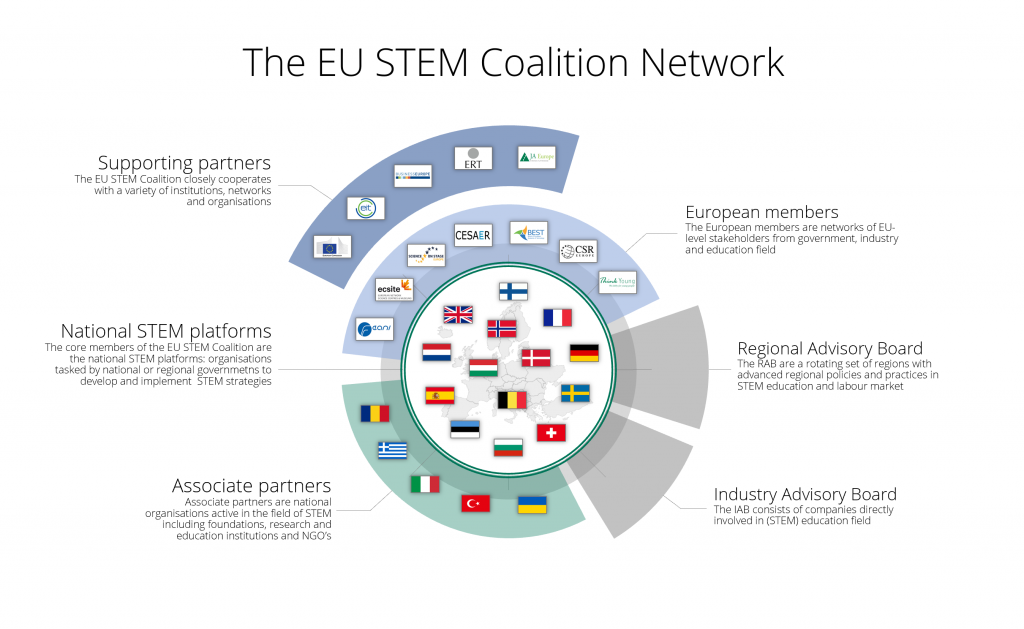 The aims of the project:
The project aims to respond to the challenges outlined above by strengthening and upscaling existing integrated STE(A)M strategies and kickstarting the 'bottom-up' development of new ones in the Member States that do not yet have one in place. It will do so by delivering two key results:
Building on the achievements of the EU STEM Coalition network the project will contribute to the continuous improvement and upscaling of existing national STEM and skills strategies through the launch of a European STE(A)M Platform. This platform will:
Integrate international cooperation and best-practice sharing in the day-to-day activities of national STEM platforms through general meetings and thematic sessions focused on specific sub-themes (e.g. entrepreneurship, inquiry-based learning, etc.).
Provide direct support to Member States in the development of new strategies and approaches through briefings and taskforce meetings, leveraging existing best practices and bringing programme experts from one country to the other.
Function as an EU-level expertise hub, mapping and analysing successful national and regional initiatives, as well as national and regional impact studies and indicators.
Role of the Obuda University STEM Platform Office
Óbuda University will have the role of a Platform Partner. The platform partners are existing, well-established national (or regional) STEM platforms in the EU STEM Coalition network. Due to the size of the network, for each geographical cluster (north, east, south, west) two Platform Partners were selected. The role of the platform partners is to coordinate the implementation of several activities in their respective cluster (for Óbuda University: cluster East).
These activities contribute to each of the four interrelated results of the project:
Structural international cooperation between platforms on EU-level
Support organisation of General Assembly meetings
Support the organisation 3-6 thematic sessions focused on specific sub-themes
Direct support for Member States in the development of national strategies, programmes and approaches
Support the preparation of policy briefings
Support the preparation and organisation of taskforce meetings in the cluster an EU level knowledge hub ('European STE(A)M platform')
Coordination of programme mapping.
Mapping and assessment of existing monitoring instruments (e.g. impact studies, key indicators used in government strategies, etc.)
Documenting steps and progress towards country-specific objectives (see below)
Kickstarting the development of new national strategies in countries that are currently inactive
Coordinating the collection of input from the platforms for the roundtables